While sharing photos is not a novel concept, sharing photos through new social media tools doesn't always come to mind. Sharing your pictures on Facebook, Twitter, and on your blog can help establish a more personal connection with past and potential clients. Not only will this help you to foster a relationship with those you already know, it could help your business find new clients after a friend shares one of your photos.
Share personal photos – This image from Zappos.com helps you establish a personal connection with the brand. Make sure you maintain your professional image but have fun and connect with engaged couples in a new way.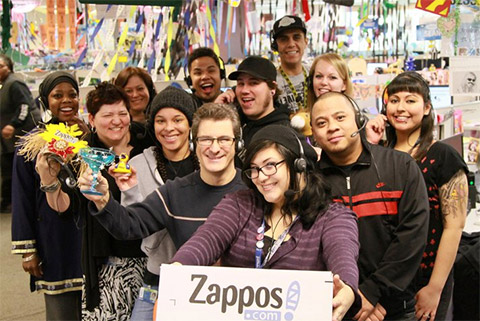 Share Photos Others Will Share – Make the photos you post worthwhile and something you think others want to see, and hopefully want to share. Share it if you captured something unique or held an event with another business – they'll be likely to share it as well if you tag them in your post!
Share Your Involvement – As a local business it is important to connect with consumers in the same area. Post photos from a local sporting event or attending a benefit. These humanize your business and others can easily relate.
Lastly, it is important to share your photos often so your fans, followers, and readers keep coming back. Do you have any great photos to share? Post the link below.